Böttcher, Carl Julius, ed. Germania Sacra. Ein topographischer Führer durch die Kirchen- und Schulgeschichte deutscher Lande. Leipzig: Justus Naumann, 1874. Case 10
Brandt, Heinrich. Darlegung der Glaubenslehre der evengelisch-lutherischen Kirche. Altdorf, 1844. Case 1 shelf 4
Burk, Johann Christian Friedrich. Dr. Johann Albrecht Bengel's Leben und Wirken. 2nd edition, 1832. Bengel's dates 1687-1752. Phillip David Burk,1714-1770 was son-in-law of Bengel. Case 8 shelf 4 front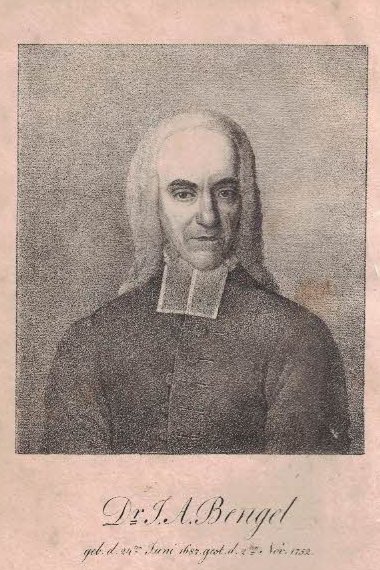 The Christian Book of Concord, to Which is Prefixed an Historical Interoduction. Newmarket: Solomon D. Henkel, 1854. Previously owned by Professor Weidmann. Cse 5 shelf 2.
Concordia Triglotta. Published as a memorial of the Quadricentenary Jubilee of the Reformation AD 1917. St. Louis: Concordia Publishing House, 1921. Case 5 shelf 2 back row.
Fichte, Immanuel. De Philosophiae Novae Platonicae Origine. Berlin, 1843. Case 10
Graesse, Johann Georg Theodor. Orbis Latinus, oder Verzeichnis der Lateinischen Benenngen der Bekannstesten Städte etc. Aalen: Scientia Verlage, 1969. Reprint of the first edition of 1861 published in Dresden. Case 10
Gregory, Caspar Rene. Textkritik des Neuen Testamentes. Leipzig: J. C. Hinrichs'sche Buchhandlung, 1909. Case 1 shelf 2
Hofmann, C. G. Instittutiones Theologiae Exegeticae. New edition. St. Louis, 1876. Carl Gottlob Hofmann, 1703-1774. Case 1 shelf 4.
Jacobs, Henry E. The Book of Concord or The Symbolical Books of the Evangelical Lutheran Church. Two volumes. Philadelphia: G. W. Frederick, 1883. Henry Eyster Jacobs, 1844-1932. Case 5 shelf 2 back row
Luther, Martin. Theologia Germanica. Edited by Dr. Pfeiffer and translated by Susanna Winkworth. Boston: John J. Jewett & Co, 1856. Case 3 Shelf 4.
Preger, Wilhelm. Matthias Flacius Illyricus und seine Zeit. Erste Hälfte. Erlangen: Theodor Bläsing, 1859. Case 2 shelf 5
Schmucker, S. S. Elements of Popular Theology. Second edition. Philadelphia: S. S. Miles, 1845. Previously owned by Carl S. Meyer. Samuel Simon Schmucker, 1799-1873. Case 5 shelf 3.
Wilson, Benjamin. The Emphatic Diglott: Containing the Original Greek Text of What is Commonly Styled the New Testament. New York, 1870. Case 1 shelf 2
ä ü ö